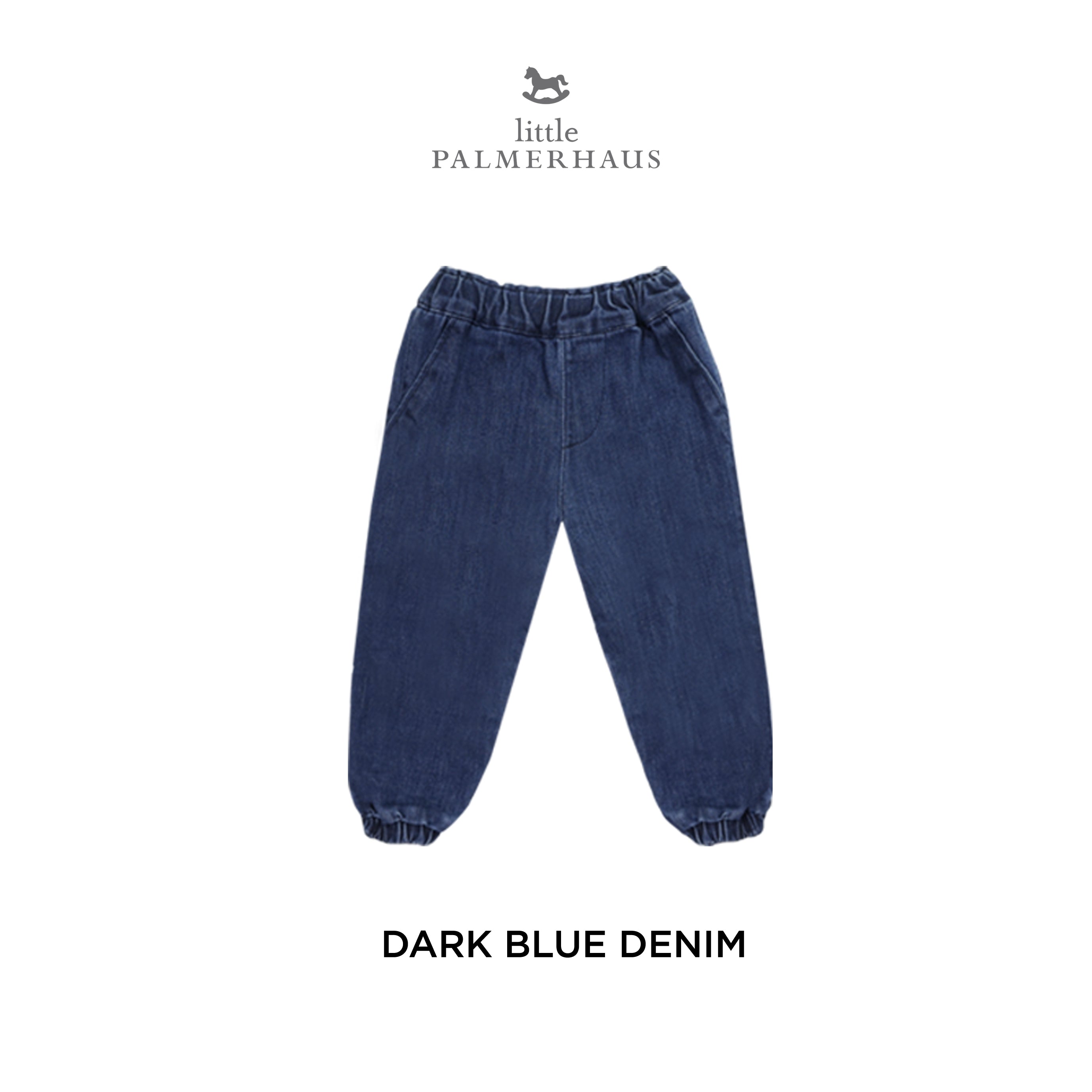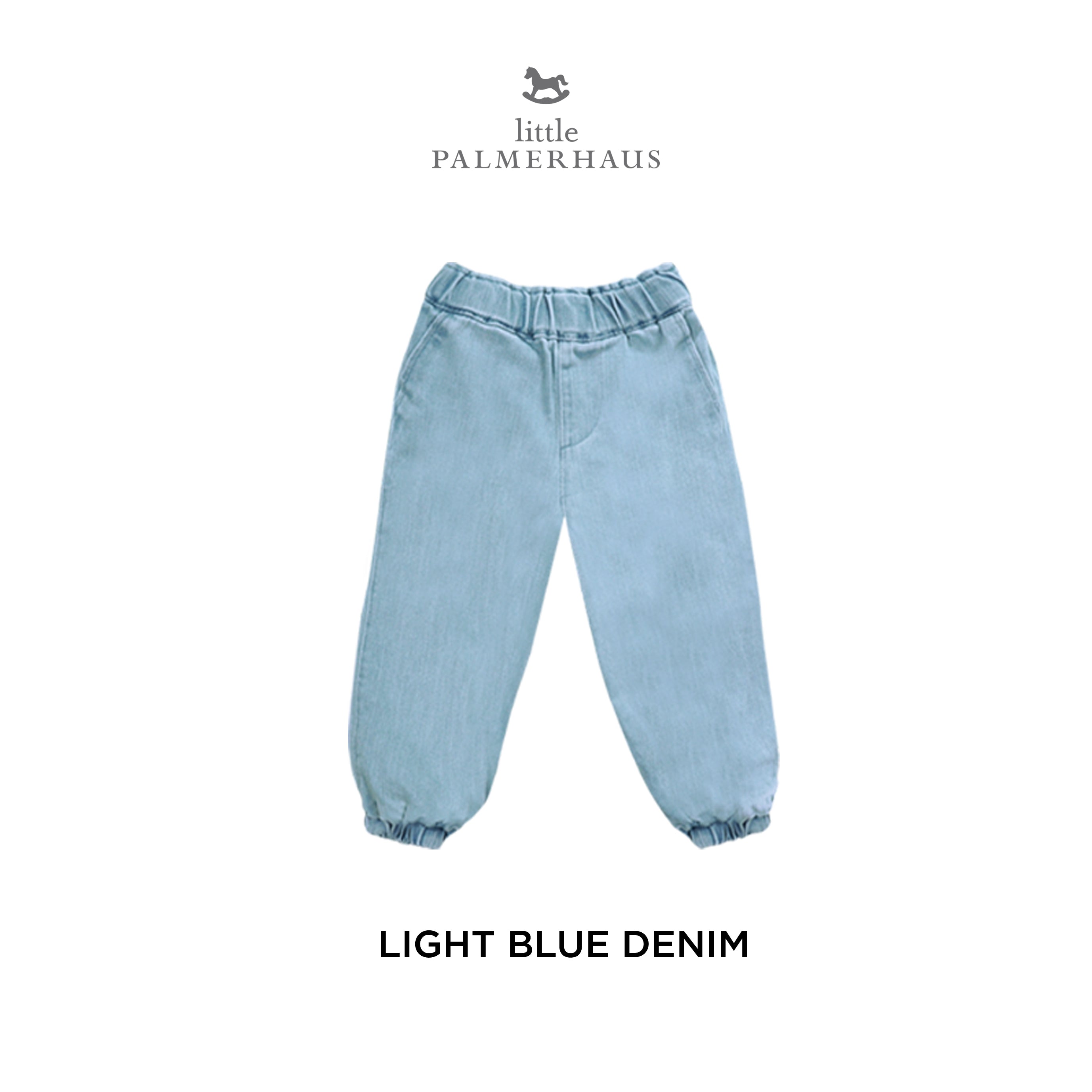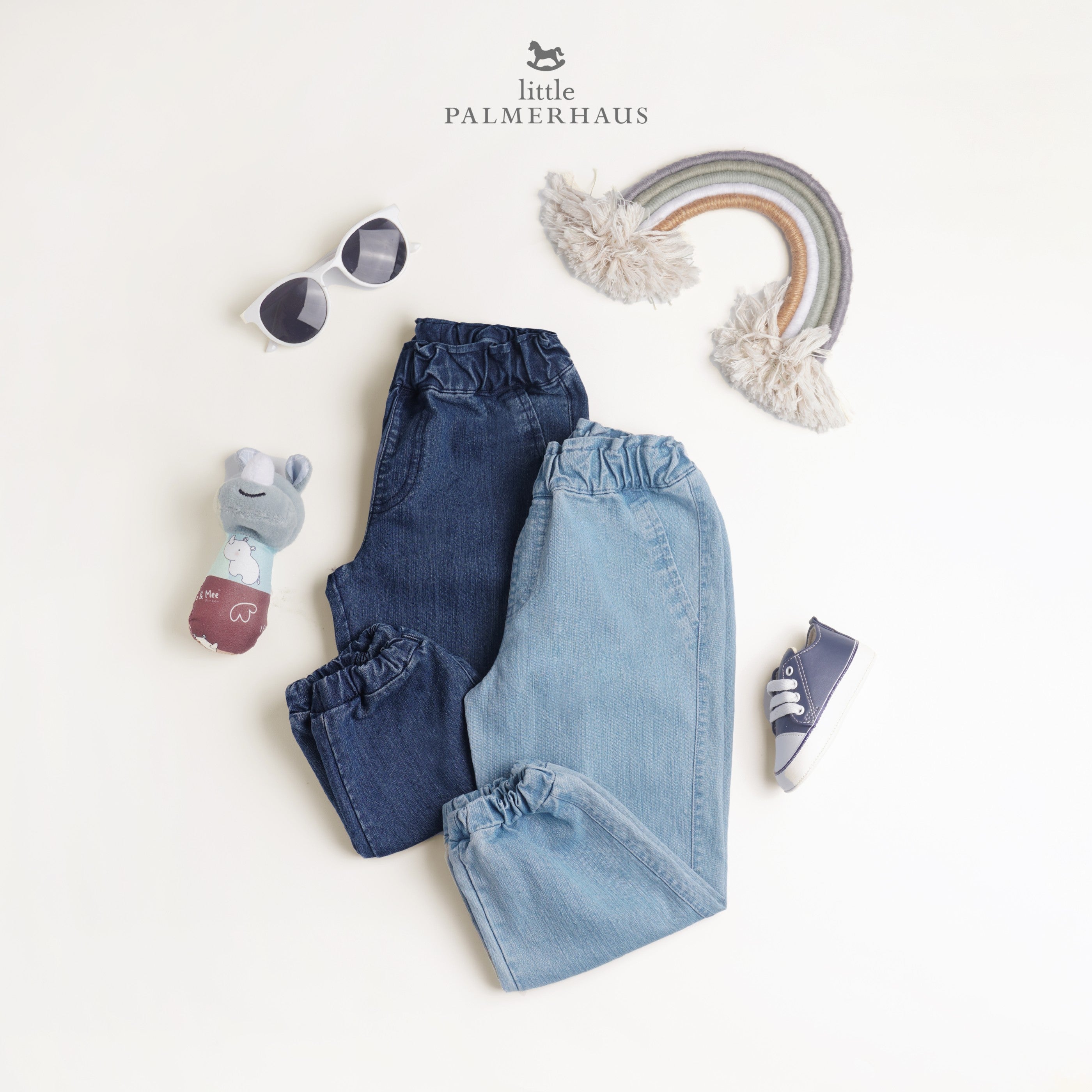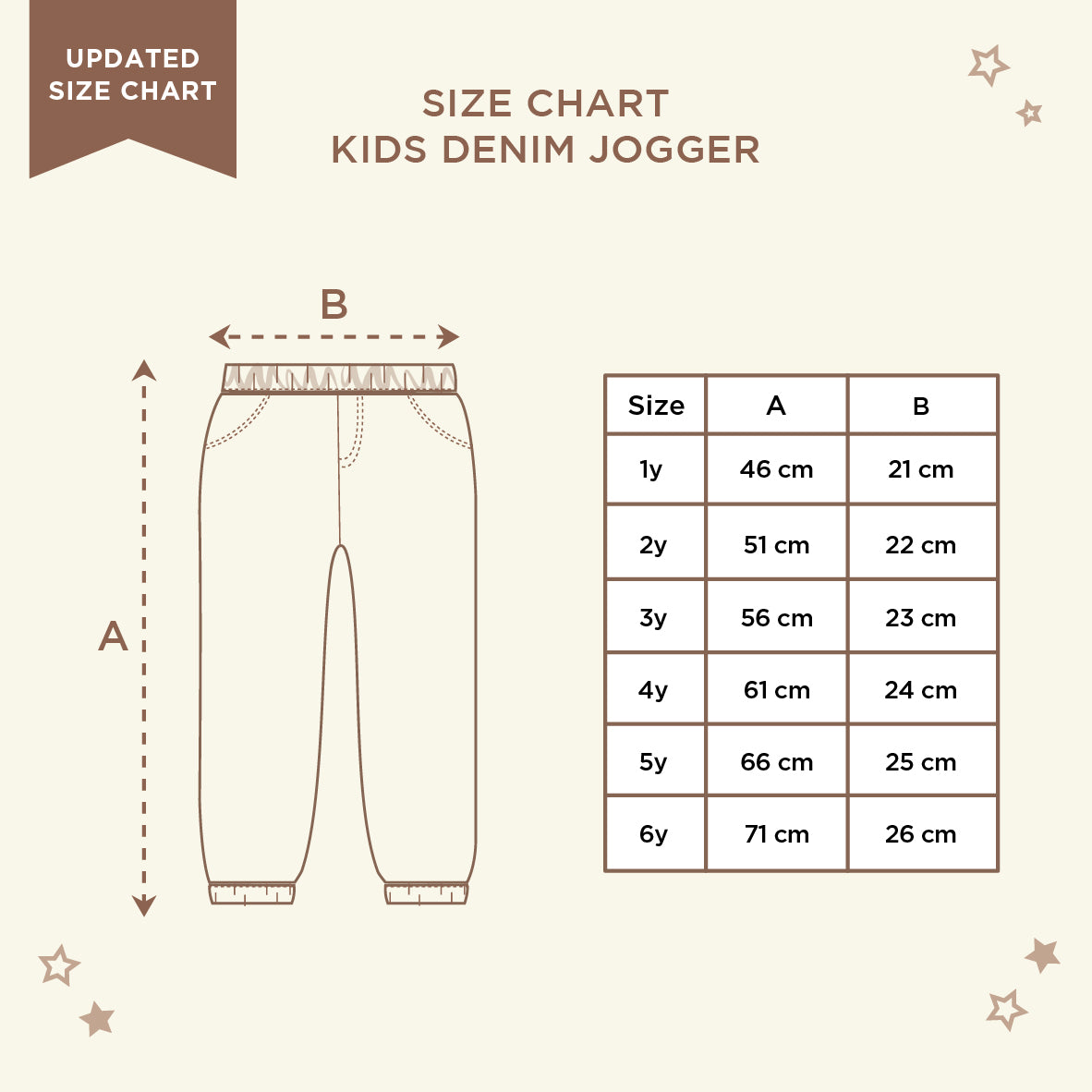 Kids Denim Jogger 4.0
Sale price

IDR 120.000
Regular price
(/)
---
Kids Denim Jogger Pants 4.0 by Little Palmerhaus
Celana Jogger Anak
Deskripsi:
- Bahan: Denim
- Colors : Light Blue Denim, Dark Blue Denim
- Sizes : 1y, 2y, 3y, 4y, 5y, 6y
COMFORTABLE
Denim jogger with a covered elastic waistband for easy pull on and off
STYLISH
Washed cotton denim, fake front pockets and tapered legs with covered elastication at the hems
Size Chart 
*TERSEDIA PADA FOTO PRODUK MOHON DIGESER
JANGAN JADIKAN SIZE CHART UMUR SEBAGAI ACUAN. 
Mohon diukur kembali kepada anak masing-masing dan cocokan dengan rincian size chart.
Jam Operasional Toko (Admin CS) :

Senin – Jumat: 09:00 – 17:00 WIB

SABTU-MINGGU & TANGGAL MERAH LIBUR
Pesanan terbayar pada jam operasional akan diproses di hari yang sama. Jika diterima di luar jam operasional, pesanan akan diproses di hari berikutnya. Untuk kasus tertentu, waktu proses pesanan selambat-lambatnya 3 x 24 jam (jam operasional).

Jam operasional pengiriman:

Senin – Jumat: 09:00 – 15:00 WIB

SABTU-MINGGU & TANGGAL MERAH LIBUR

Mohon pengertiannya untuk tidak jadikan size chart sebagai acuan. Untuk akurasi mohon diukur terlebih dahulu. Toleransi ukuran jahitan +/- (1- 2 cm)

Mohon untuk melakukan pengecekan sebelum melakukan pembayaran. Pesanan yang sudah diproses sesuai rincian tidak bisa ditukar (size, model, warna), dikembalikan dan di b a t a l k a n

Dianjurkan selalu melakukan video unboxing, bila ada kecacatan/kesalahan produk yang diterima, mohon bantuannya untuk mengajukan kendala melalui chat dengan bukti video (wajib).
Mohon pengertiannya jika kami tidak menerima pengajuan penukaran/pengembalian barang apabila sudah sesuai rincian pesanan dan tidak ada kesalahan.

Untuk pengajuan penukaran size (kasus tertentu) mohon hubungi CS melalui chat dengan bukti video. Ongkos kirim ditanggung pembeli

Pembeli dianjurkan melakukan pengajuan penukaran/pengembalian barang maksimal 2 x 24 jam setelah paket diterima.

Untuk pengajuan retur/refund yang sudah disetujui, akan segera dilakukan tindakan selambat-lambatnya 3 x 24 jam (jam operasional)
Choose options