LPH CLUB PLAYDATE
Little Palmerhaus Playdate with Mom's Influencer Children at Lollipops Playland Tangerang
Tangerang, February 14, 2023 - Little Palmerhaus collaborated with Lollipos Playland to hold a "Playdate" event, inviting 5 mom influencers and their children with a total of 11 participants. The activity took place from 2:00 PM to 4:00 PM, and it began with opening remarks from the CEO Founder of Little Palmerhaus, Mr. Alexander, as well as a representative from Lollipops Playland.
The purpose of this event was to inaugurate the LPH Community and encourage socialization and familiarity among the participants. The event was very enjoyable, and the children in attendance were seen to be enjoying every game, with each participant receiving a special welcome, including free time to play.
See you in the next Playdate, Palmerfriends!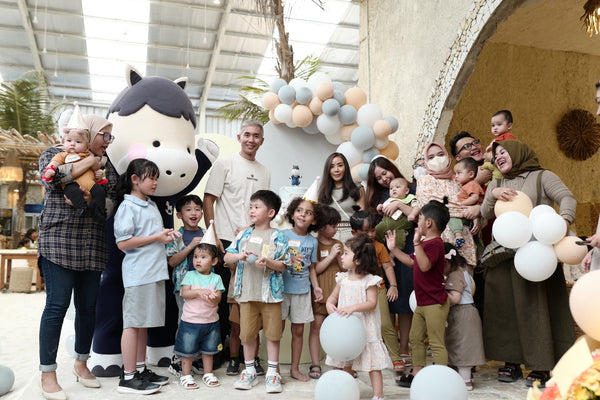 Little Palmerhaus 5th Anniversary
On July 26, 2023, Little Palmerhaus celebrates 5th anniversary with CEO & Founder, Mr. Alexander Setiawan, and Mrs. Shiella Pesik. The celebration was also enlivened by the presence of the LPH...
Read more
Ngabuburit with LPH Club Community
Tangerang, March 11, 2023 - The holy month of Ramadan is eagerly awaited by many people as a time for fostering connections and strengthening relationships. In this spirit, Little Palmerhaus togeth...
Read more